What we cover in WordPress Maintenance Plans
Keeping up with the
technical maintenance
of your WordPress site will help improve user accessibility and search optimization of your website. Our plans are created for clients who would prefer to do content updates themselves, but do not want to deal with technical updates and security issues. Maybe sometimes you need a little extra assistance?
ExpressTech Software Solutions
is available to support you and your staff too.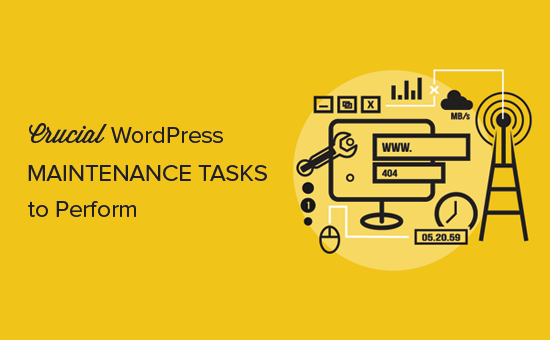 WordPress Maintenance — Included in your plan:
Weekly updates of plugin security patches.
Apply core updates as soon as they post.
Apply security updates on your theme on a monthly basis
Your site is backed-up on a weekly basis in order to have a recent copy available at all times in case you need to recover from an attack.
We stores 5 backup copies of the website at all times on a 3rd Party secured drive that is separate from your hosting account.
We monitor 24/7 for any attempts to hack or add malware to the site.
We monitor website downtime and contact your host when we are notified the site has gone done.
In the event of the a malware infestation, we have tools available to clean off any bad code added by hackers (Its like a vacuum cleaner for your website). We receive alerts when bad code is found and remove it immediately.
We send monthly reports on the health of the website.
Access to all of our training courses for free.
Web Hosting and Monitoring:
We can working with any Web Hosting vendor that allows 3rd party access. You are not required to move your site to work with us.
Monitoring your website for downtime. A scan is run every 6 hours to make sure your site is up and running.
Backups of Your Website
A new backup will be taken each time a WordPress update is done.
We will also store a monthly backup at a 3rd party secured storage, separate from your website host, for security purposes.
5 copies on hand at all times.
Our backups do not take up storage on your hosting account, however, we do need room available on the hosting account to run the backups. If we do not have enough space on your account to successful get a full backup, we will contact you about upgrading your hosting account.
Backups will be kept for two years following discontinuation of service.
Malware and Hacking Detection
We will be monitoring your website for malicious code or malware. Your website will be scanned every six hours to check for problems.
For Instant WordPress Maintenance Services,
Contact us
!!